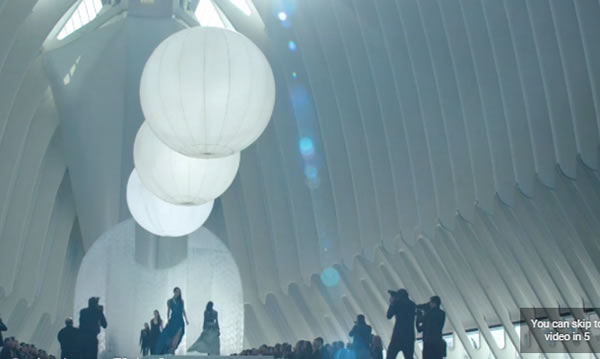 Лучший способ выучить или улучшить свой английский – посещение интересных мероприятий в Нью-Йорке…    сегодня вы можете побывать на встечах, концертах и фестивалях –
Весь день     Make Music New York Concerts all around the city  Бесплатно !
1 DAY On Wednesday, June 21st, from dawn through dusk, NYC will come together to ring in the first day of summer on the longest day of the year with a celebration of music like no othe

Весь день !     Opening Day of Ice Cream Carnival Pops Up in NoLIta Free/$
Chefs Club Counter will take on the look of a carnival for summer thanks to OddFellows Ice Cream. Caramel-popcorn soft serve, cones swathed in cotton candy, candied peanuts and rainbow sprinkles are some of the treats for sale inside a room transformed to look like a striped circus tent. Sidewalk jugglers and stilt walkers will be on hand for opening day on Wednesday as well as subsequent Saturdays: Through Labor Day.
Check Website     French Comedy Festival $
After the success of the first edition of the French Comedy Festival in 2016, the return of a conquered audience and the enthusiasm of our participants for this unique experience, we are proud to affirm today that the French scene has its place " overseas. "
11:00 дня     Take Your Pet to Work Day at The Soho Grand Hotel  Бесплатно !
Enjoy lunch and a play date for you and your pets! Local animal shelters pets will be there as well as the option to adopt! An afternoon including Veterinarian Dr. Katy Nelson, food/grooming tips, and how to keep your pet happy!

12:00pm     Free Vodka Ice Pops  Бесплатно !
If you're in the Williamsburg area on Wednesday, stop by OddFellows Ice Cream Co. for a free VDKA 6100, vodka-flavored ice pops. The pops use gluten-free, sugar-free, lactose-free, free from chemical additives vodka and the water used to make it is sourced from New Zealand. Flavors will include Spicy Greyhound (based off the grapefruit cocktail) and a White Russian. The pops are free but any donations made will be donated to the Central Park Conservancy.

4:30pm-7:00pm Summer on the Hudson: Make Music New York  Бесплатно !
American Music for Piano Duet highlights American four-hand music played by young students and professional adult headliners.
5:00pm-8:00pm     Mom's Night Out – Sip, Shop & Socialize  Бесплатно !
Join your fellow New York City Moms and Moms-To-Be for a fun and educational night out. The event will include FREE drinks and appetizers in the back garden, fun local NY vendors and optional workshops. This is an opportunity to get to know other moms in the city and perhaps attend a workshop by one of our talented contributors.

5:00pm-9:00pm     Summer Solstice Festival  Бесплатно !
Celebrate the longest and most light-filled day of the year at Socrates! Enjoy art-making workshops with Socrates artists and The Noguchi Museum, participate in spontaneous oracle readings with artist Priscilla Stadler, get your face painted by Agostino Arts, bounce the sun with Tommaso Lana, and take a tour of the stars with LaGuardia Community College's telescope. Check out the Socrates stage for a b-boy breakdancing cypher curated by Muta NYC, and an exciting showcase of Afro-Puerto Rican Bomba rhythms and dance from Bombazo Dance Co, led by Milteri Tucker Concepcion. Afterwards, gather around the hill as sunset nears for our traditional Solstice ritual cultivating inner light, community, and reverence performed by Urban Shaman Mama Donna. At this year's Summer Solstice Celebration, we'll also be unveiling Circle Shade – 2ΠR4, four shading structures designed by Long Island City-based firm Eva Jensen Design, and the winning project for the 2017 Folly/Function competition.
6:00pm-9:00pm     Tribeca FREE Art Night  Бесплатно !
Tribeca Art Night is an art event featuring various art dedicated venues in Tribeca. During Tribeca Art Night all participating venues are open from 6:00 to 9:00pm.
6:00pm-8:00pm     Wine & Workshop With LinkedIn Бесплатно !
On Wednesday June 21, join LinkedIn for an insightful program that will highlight successful brand case studies and statistics about how you can prove the value of an employee advocacy program that will move the needle across Sales, Marketing and HR.

6:30pm-7:30pm     Summer on the Hudson: Yoga Evening Salute to the Sun Бесплатно !
Enjoy Hatha Yoga with Hollis and a beautiful sunset. This class is suitable for all fitness levels. Please wear loose, comfortable clothing, and bring your own mat.
6:30pm-7:30pm     Conversation With Michael Kors $
Join Michael Kors And Alina Cho For A Conversation About Fashion At The Met

6:30pm-7:30pm     FREE Dance Instruction with the Brooklynettes (Brooklyn) Бесплатно !
Dance your heart out with members of the Brooklyn Nets Dance Team! Learn from the pros and also have some fun with this up-beat, instructional dance workout!
6:30pm-8:30pm     How to Succeed at Markets and Pop-Ups $
It's market season! Whether you are gearing up for your very first craft fair, or thinking you may be ready for a longer holiday market, our panelists will show you what you need to succeed. From preparation and permits, to what to bring, how to set up a beautiful display to curate your products, how to handle transactions and so much more!
6:30pm-8:30pm     HELL! A New York Screening $10
Following in the grand tradition of cinematic epics like Lawrence of Arabia and Gone with The Wind, HELL! is a musical comedy that tells the story of a man locked in a battle for his very soul. New York screenings at Videology in Brooklyn. Two shows, one at 6:30 on June 21st and the other at 8:30 on June 22nd. Be there for one of them!
7:30pm 10:30pm     Bring Your Own Short Film Night  Бесплатно !
Bring Your Own Film is a screening series, an informal space for filmmakers to show smaller projects, works-in-progress, or projects that might not have a home yet. Come drink beer, meet new people, and watch some film and video projects.
7:30pm-10:30pm Bring Your own Film Бесплатно !
Bring Your Own Film is a screening series, an informal space for filmmakers to show smaller projects, works-in-progress, or projects that might not have a home yet. Come drink beer, meet new people, and watch some film and video projects.
9:00pm    QED's Second Annual Two-Prov Festival/Competition $5
Welcome to Q.E.D.'s very own second annual TWO-PROV TOURNAMENT! This exciting series of events will bring together improv teams from all over the city. Teams of two will compete for the glorious title of the best two-prov team in NYC and arguably the world! This first round will be 100 percent judged by YOU, the audience.* At the final round, prizes will include CA$H, Swag, trophies, honor, and glory. You don't want to miss this! Keep an eye out for surprise celebrity (improv) guests!
НОВОСТИ РУССКОГО НЬЮ-ЙОРКА США
МАНХЭТТЕН БРУКЛИН КВИНС СТАТЕН АЙЛЕНД БРОНКС НЬЮ-ДЖЕРСИ